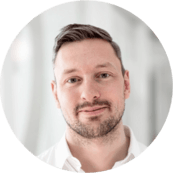 Jack Inglis is the CEO of the Alternative Investment Management Association (AIMA*). He has been in the financial services industry and closely involved with hedge funds
for over 30 years.
Jack has held senior management positions at both Morgan Stanley, where he served for 16 years, and Barclays, where he was prior to joining AIMA. From 2007 to 2010 he was CEO of London based hedge fund manager, Ferox Capital Management.
He served as a non-executive director of London Capital Group plc from 2007 to 2010 and currently sits on the board of the Chartered Alternative Investment Analyst Association (CAIA). He began his career in 1983 at UK stockbrokers James Capel.
Jack holds a Master of Arts in Economics from Cambridge University. Jack is also Chair of the charity HFC Help for Children UK Affiliate Board and took up this role in January 2020.
Jack is currently CEO of AIMA.
George Papamarkakis is co-founder, Managing Partner and CIO at North Asset Management ("North"). At North, George manages North's flagship fund the MaxQ Fund, an uncorrelated global alpha macro fund, which has won several industry awards.
As CIO, George is the lead portfolio manager of the North MaxQ Macro Fund and oversees all investment management activity of the Fund. George has over 25 years of finance experience and has been published in industry journals, frequently quoted in financial periodicals and served on numerous boards.
George is a former Managing Director within the Fixed Income Department at Morgan Stanley. Prior to working at Morgan Stanley, George worked at HypoVereinsbank AG (now part of Unicredit), NatWest and Christiania Bank (now part of Nordea).
George studied Political Science and International Relations at the University of Athens, Greece.
George is currently Managing Partner & Co-Founder at North Asset Management LLP.
Mads Ingwar is CEO and co-founder of Kvasir Technologies, a high performing quantitative AI hedge fund.
Kvasir strives to build and train machine learning models and neural networks that incorporate and model the fundamental cause-and-effects in the market.
Previously, Mads had a long track record in the financial sector having worked with a number of the leading banks, pension and investment companies in the Nordics.
Mads holds a PhD in Machine Learning from the Technical University of Denmark and University College London and a MSc in Computer Science from the Technical University of Denmark and Trinity College Dublin.
Mads is currently Co-Founder & CEO at Kvasir Technologies.